From honey cleansing jelly and argan oil cleansers to eco-friendly lightweight moisturisers, these eye-catching, minimalist Thai beauty products are here to stay. By Chayanid Udomrattanasirichai, BK Magazine.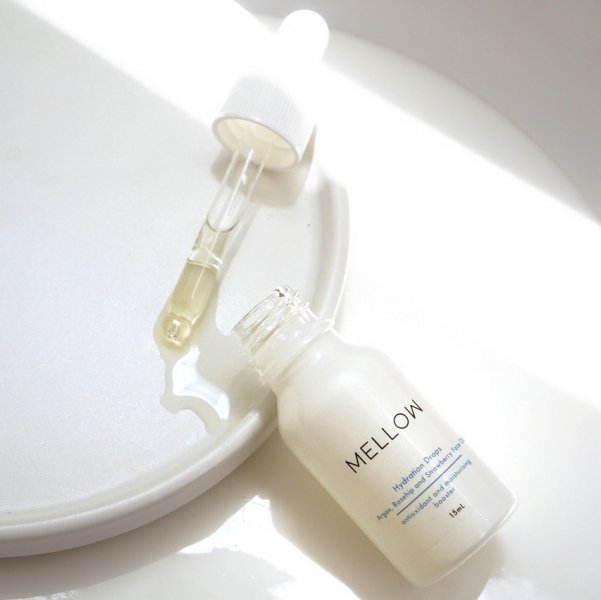 Mellow Naturals
The brand: Well-loved for its carefully selected natural ingredients from Thailand and Asia's finest sources, their products claim to be 100-percent natural or natural-origin and are perfect for sensitive skin and other skin types. 
Our pick: Hydration Drops. It's rich in argan oil, rosehip oil and strawberry seed oil, which makes a perfect combination for nourishing the skin and helping it recover from irritation. This natural face oil absorbs quickly into the skin without being greasy or heavy, making it ideal for daytime use.  

Price: B820
Where to get it: All About You stores nationwide. 4F, Siam Discovery, Rama 1 Rd., 02-658-1000. BTS Siam. Open daily 10am-10pm. Other branches at www.mellownaturals.com/pages/find-a-store


Skinfirst
The brand: This natural skincare brand, launched just this year, aims to help you build a simple yet effective skincare routine by including only the essential steps in its line. It comes in three product types—cleanser, moisturizer and sunscreen.
Our pick: So Honey Hydrating Cleansing Jelly. This jelly-textured honey cleanser removes dirt and impurities without drying skin. Honey, organic chamomile and yogurt, which are key ingredients, help to moisten and brighten the skin. Though it has fragrance, it's still gentle and good for sensitive skin. 

Common Ground
The brand: Two friends launched this brand hoping to provide an array of natural products at a reasonable cost for everyone. Formulated in Australia, their products consist of ingredients derived from plants, with packaging made of 100-percent recycled plastic.
Our pick: Shampoo. This formula combines avocado oil extracts and vitamins B and E, which will make hair look healthier and stronger by giving it moisture, clearing dandruff and improving growth.    
Fyne
The brand: Founded in 2016, this brand's skincare products contain ingredients that are gentle and free of harsh chemicals, proven to be suitable for sensitive and irritated skin.  
Our pick: BHA Clarifying Serum. This serum contains 2-percent salicylic acid, along with aloe vera extract, sodium hyaluronate and antioxidants, which help to unclog and minimize pores and prevent new breakouts. The combined result of smoothing the skin, lightening dark spots and restoring the skin's barrier makes it the most hyped product on the internet right now.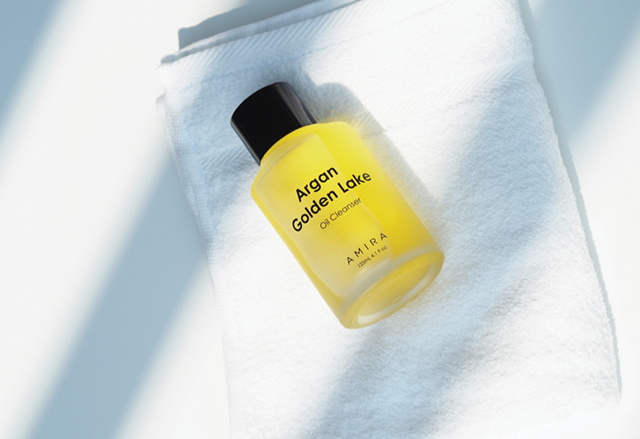 Amira
The brand: This Insta-famous brand is well-known for using pure Argan oil as its signature ingredient. Produced by co-ops of Moroccan women who earn a living wage, this lays claim to being the no.1 argan oil in Thailand. The brand also uses earth-friendly packaging in order to lessen the impact on the environment. 
Our pick: Golden Lake Oil Cleanser. With only 0.02% essential oil in the product, it can act as a go-to oil cleanser for both sensitive skin and other skin types. This cleanser with organic argan oil gently melts away all impurities and waterproof makeup, and cleanses deeply without stripping off the skin's natural oils. But, beware if you have sensitive eyes!
The Weekend Skin
The brand: Founded last year on the belief that a basic skincare routine—cleanse, hydrate and prevent—is enough to serve your needs. This year, they've come up with a new concept, "Everyday wellness," which means cleaner, more earth-friendly and affordable. 
Our pick: Commodity: Emulsion. This lightweight moisturizer formulated with panthenol, multi-vitamin liposome, niacinamide and vitamin C, locks in moisture for dewy skin and protects it against environmental factors. 
Brisuthi
The brand: Besides its eye-catching minimalist packaging, this IG-beloved brand has become a cult-favorite for its organic-based and chemical-free products which include the finest natural ingredients, as its name "Brisuthi," which translates in Thai to "pure," suggests. 
Our pick: Grasse Rose de Mai Body Treatment Oil. Formulated with sea buckthorn and rosehip oil, which are packed with antioxidants and vitamin C, this fast-absorbed oil helps reduce visible dark spots or wrinkles and restore uneven skin tone. Its sweet smell of roses will stay on your skin all day!

See original post on BK Magazine here.